In early 2019, I found a risograph for sale at a Glendale print shop. Little Riso Ahmed now lives in my living room and you'll find me on the weekends making prints and smudging up my apartment with ink. This was my quarter-life crisis purchase.   
For the uninitiated, the risograph looks like a regular printer, but works like a screen printer. A fun side effect is that I have to make fifty of everything I print. It's a convenient excuse to surprise my friends and coworkers with free prints!

Here's a small sampling of things I've designed and printed. If you like anything, let me know! I probably have twenty of them laying around.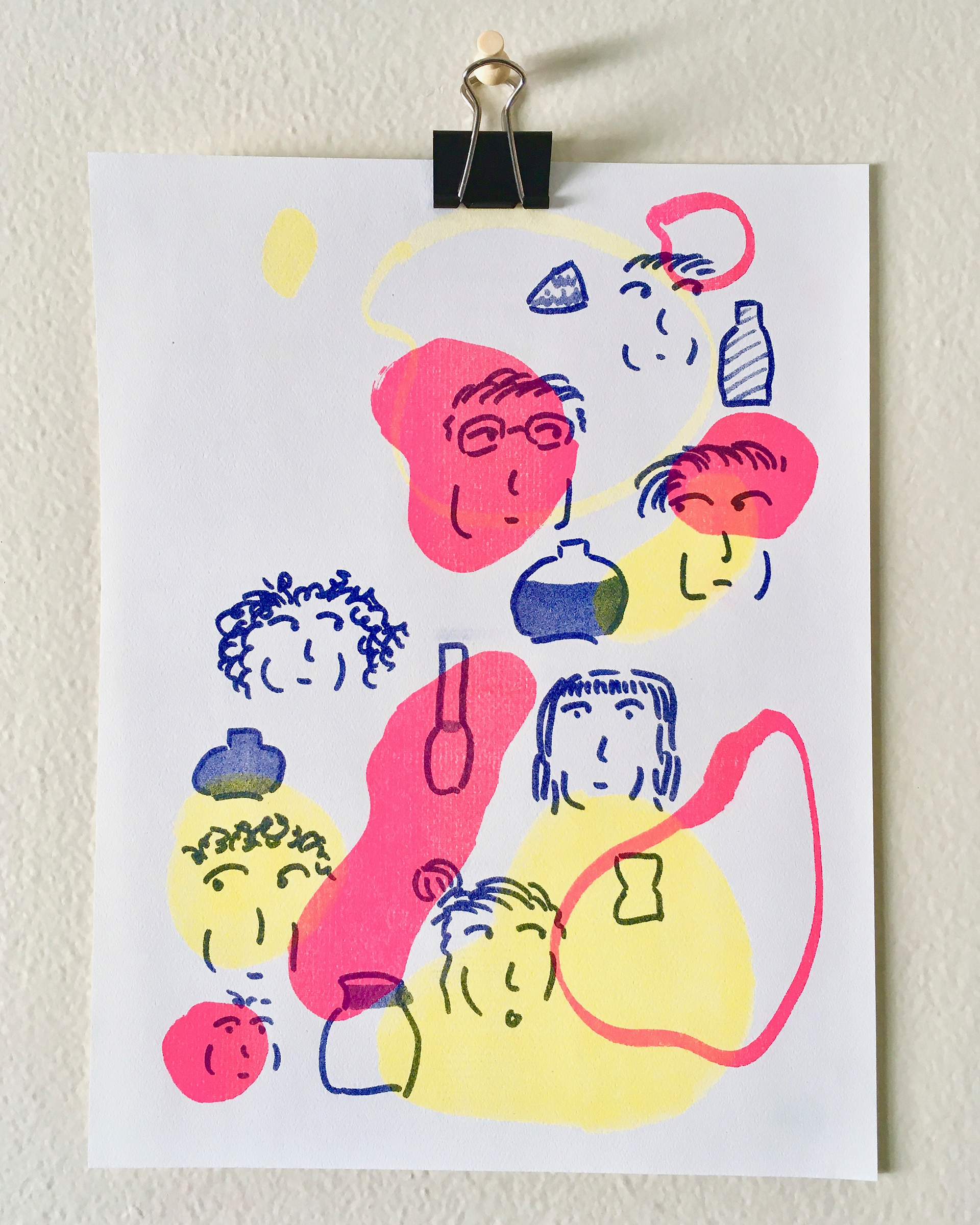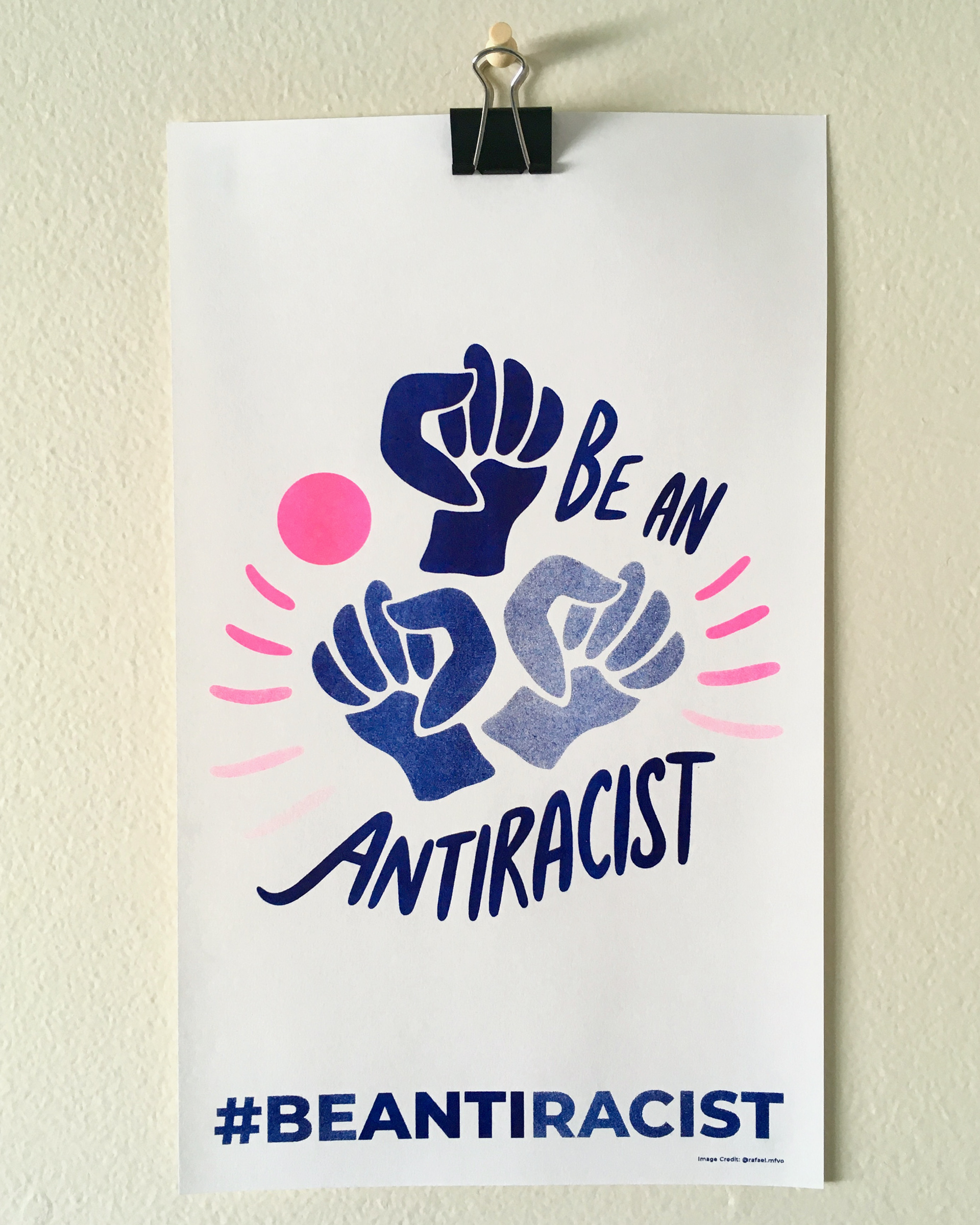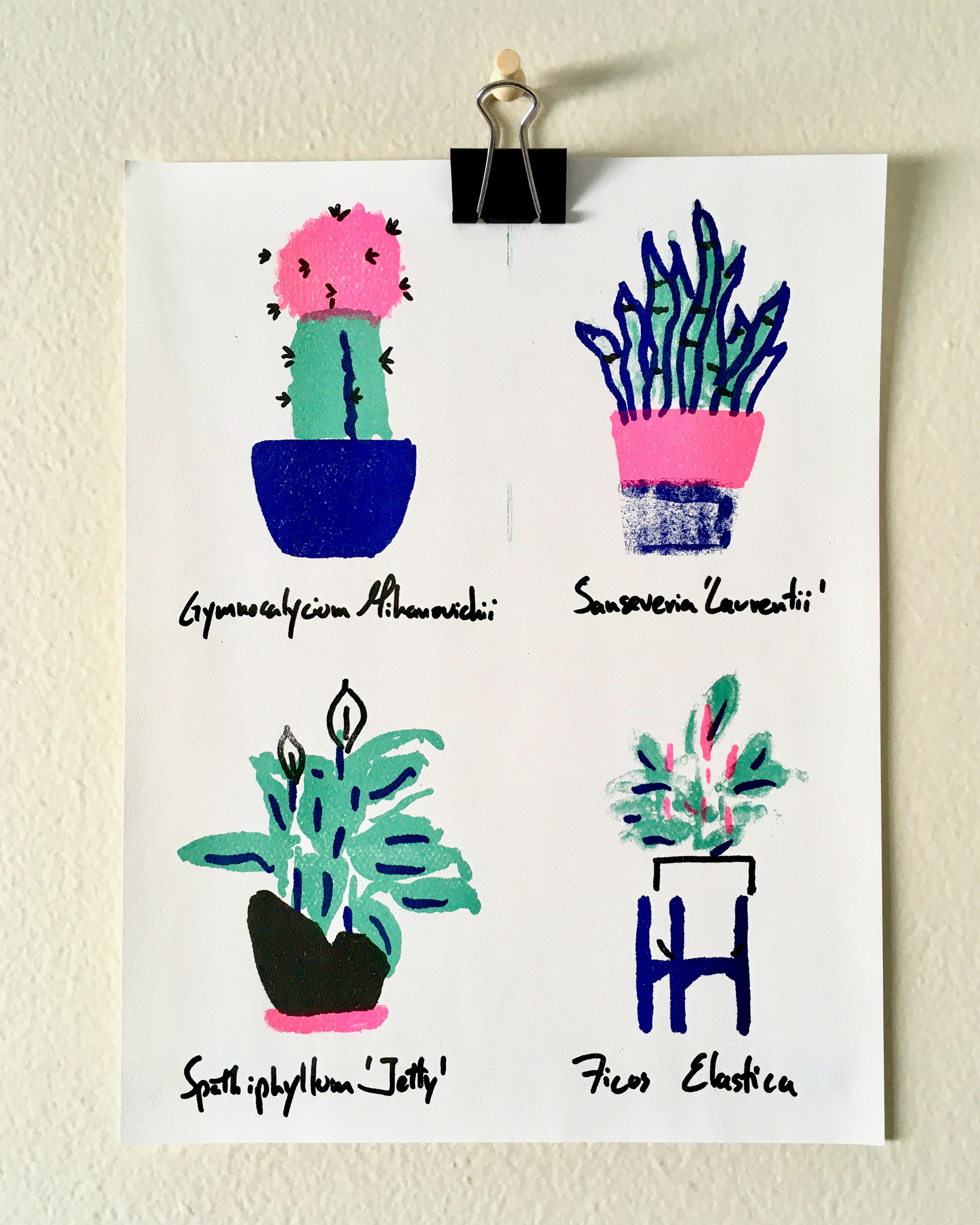 The 20/20 20/20 2020 Wall Calendar
This was my biggest project to date! The calendar drew connections between Barbara Walters, optometry, and famous psychics. It involved watching old 20/20 clips, interviewing two licensed optometrists, and falling down a Wikipedia hole on American psychics. Each month has a bit of copy with a fun fact, but read together, the copy illustrates the complexities in notion of vision, chance, and reporting. Plus it's like super cute!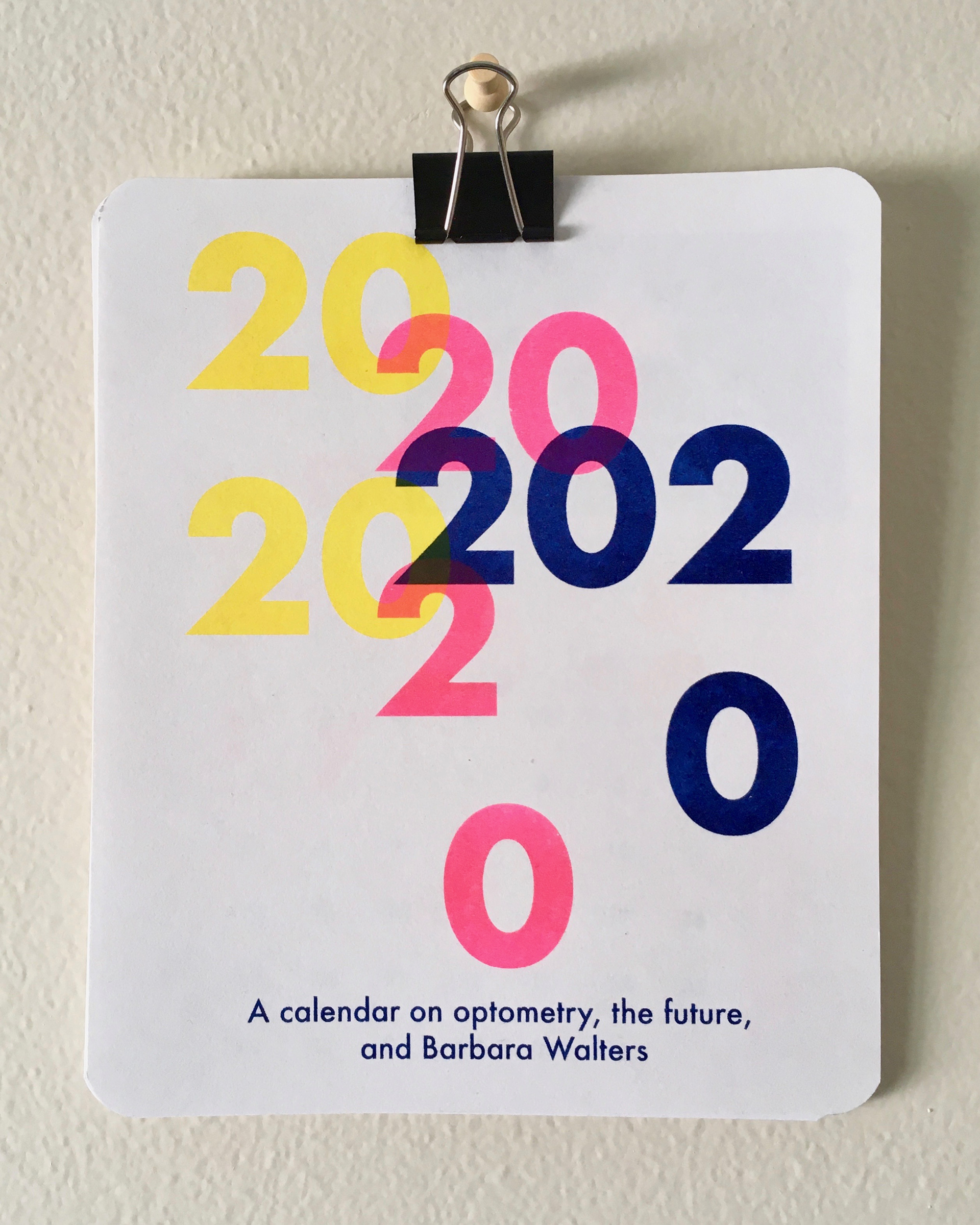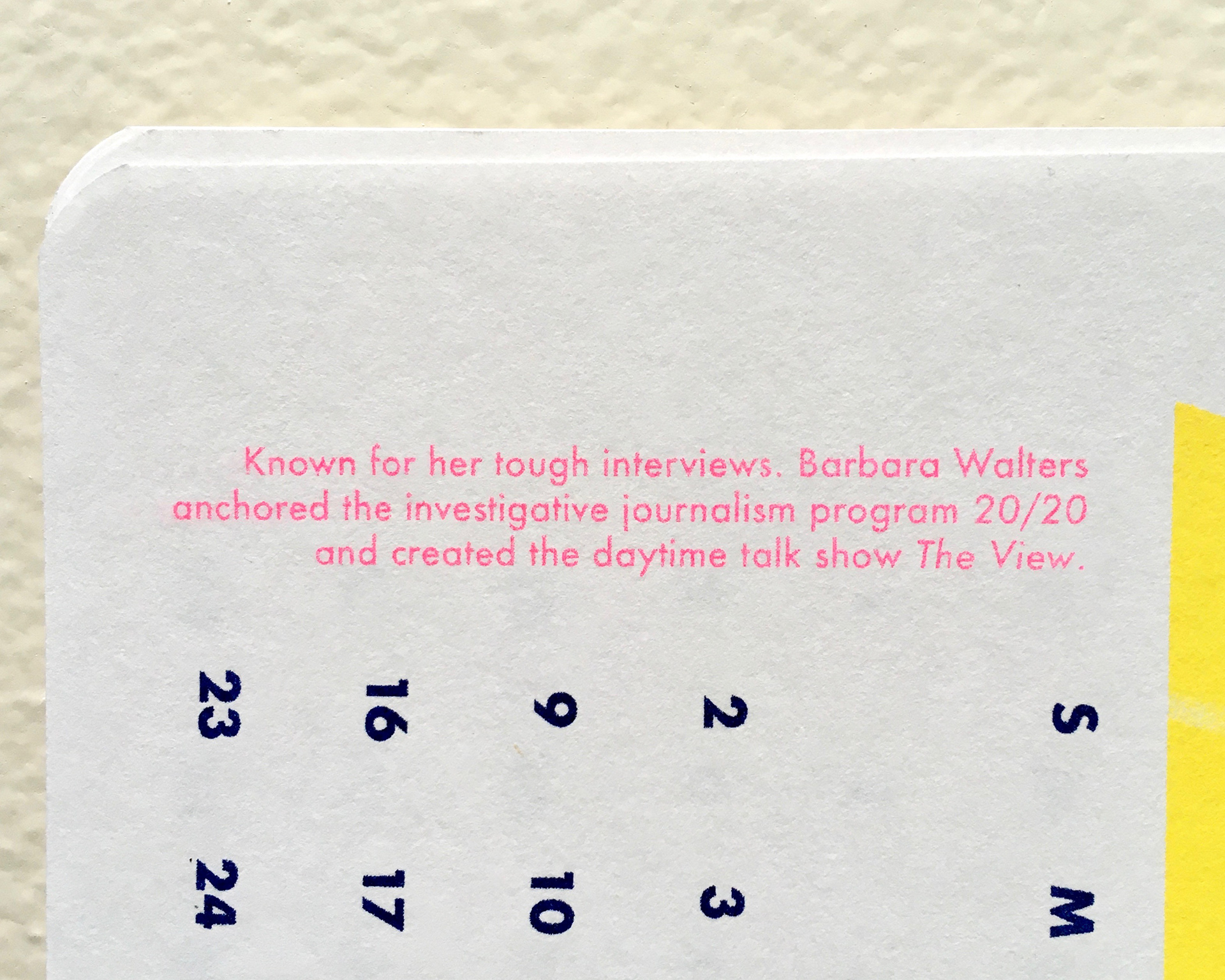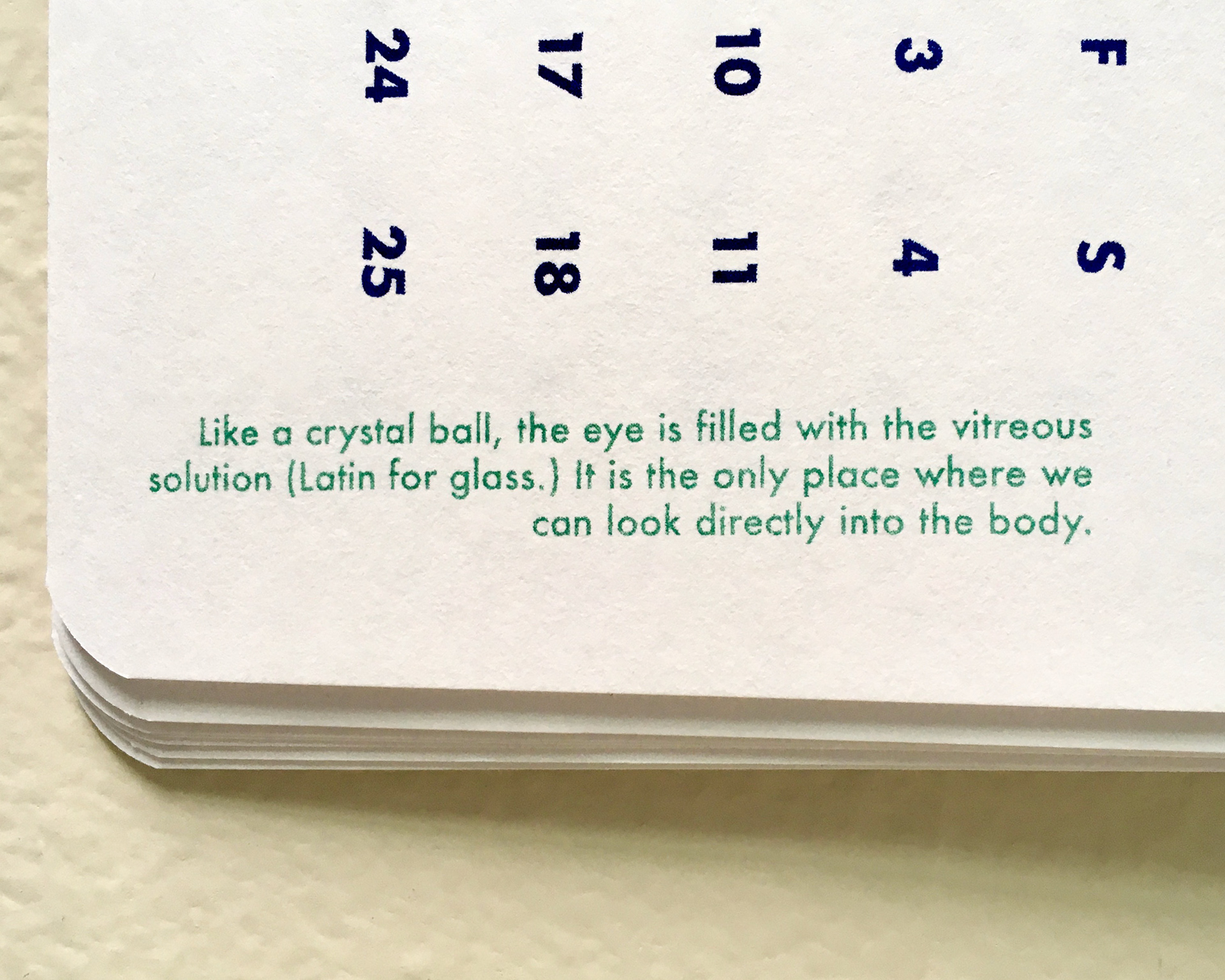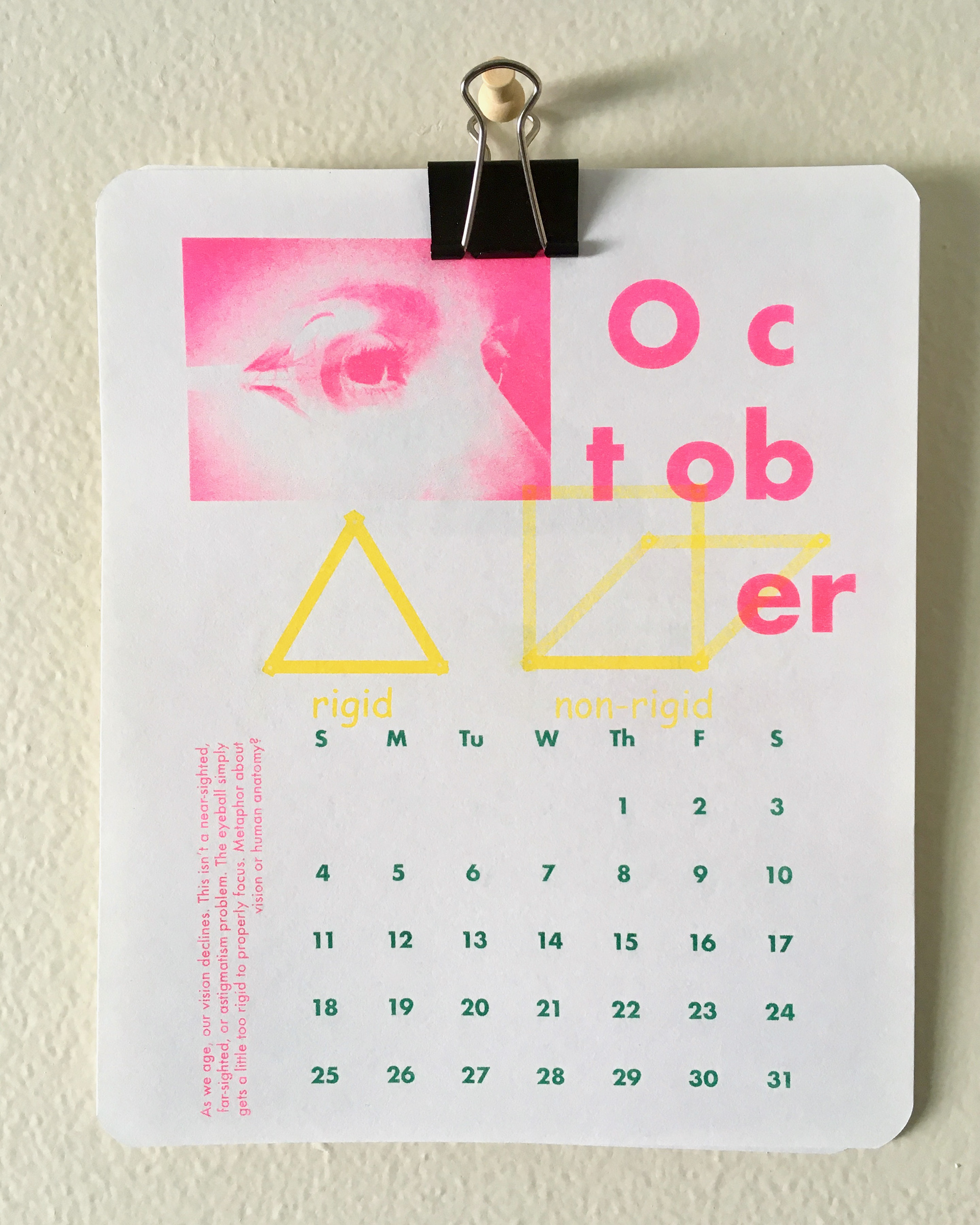 Shot on my charmingly outdated iPhone SE.